Careers
Universal Display Corporation started with an entrepreneurial concept and technology that was incubated in the labs at Princeton University. The journey from a R&D start-up to a growth company has been filled with breakthroughs, challenges, triumphs, and unending persistence and vision. Fast forward 25 years and that drive for innovation, and dedication to hard work have evolved Universal Display into a successful international company that continues to expand its technological and commercial horizons.
Our Culture
We are proud of the leadership position we have created in the OLED ecosystem. Universal Display's innovation strategy, since its inception, has centered on building a robust foundation of best-in-class OLED technologies. We are excited by the great opportunities to accelerate our continued growth as we work with leading OLED developers and manufacturers to build the OLED industry's momentum. We continue to advance our existing strategic initiatives while developing groundbreaking technologies to yield new and novel solutions. We are constantly exploring ways to innovate, and are developing new OLED architectures and materials to support our customers' initiatives. Come join us, and share in our excitement for the growing role Universal Display endeavors to play in a new era of display and lighting technologies!
Vision, Innovation and Reality are the cornerstones of Universal Display Corporation. At UDC, we know that our global team of brilliant employees and their commitment to excellence are critical to the Company's continued success. Employing a team of approximately 450 scientists, engineers, technicians and business professionals, (from more than 25 different countries, spanning 5 different continents), Universal Display Corporation is headquartered in Ewing, NJ with offices around the world. For those who thrive in a fast-paced, technology-rich environment and feel driven to actively contribute, Universal Display is a perfect fit.
Opportunities
If you'd like to join us at the forefront of the technology evolution for next-generation OLEDs for displays, lighting and other organic electronics applications, we welcome you to explore the employment opportunities currently available at Universal Display. For general inquiries, you may send an email to: application@oled.com.
To view current opportunities, please click here.
WE ARE AN EQUAL OPPORTUNITY EMPLOYER. We consider applicants for all positions without regard to race, gender, age, color, religion, creed, disability, national origin, ancestry, citizenship, military status, veteran status, atypical heredity cellular or blood trait, genetic information, sexual orientation, gender identity, marital status, family status, domestic partner or civil union status or membership in any other protected group. We are committed to creating a workplace that encourages and embraces diversity and inclusion. Our culture of diversity and inclusion means that we value and respect one another for our differences at all levels. We believe that a diverse workforce made up of people with different ideas, strengths, interests and cultural backgrounds drives employee and business success.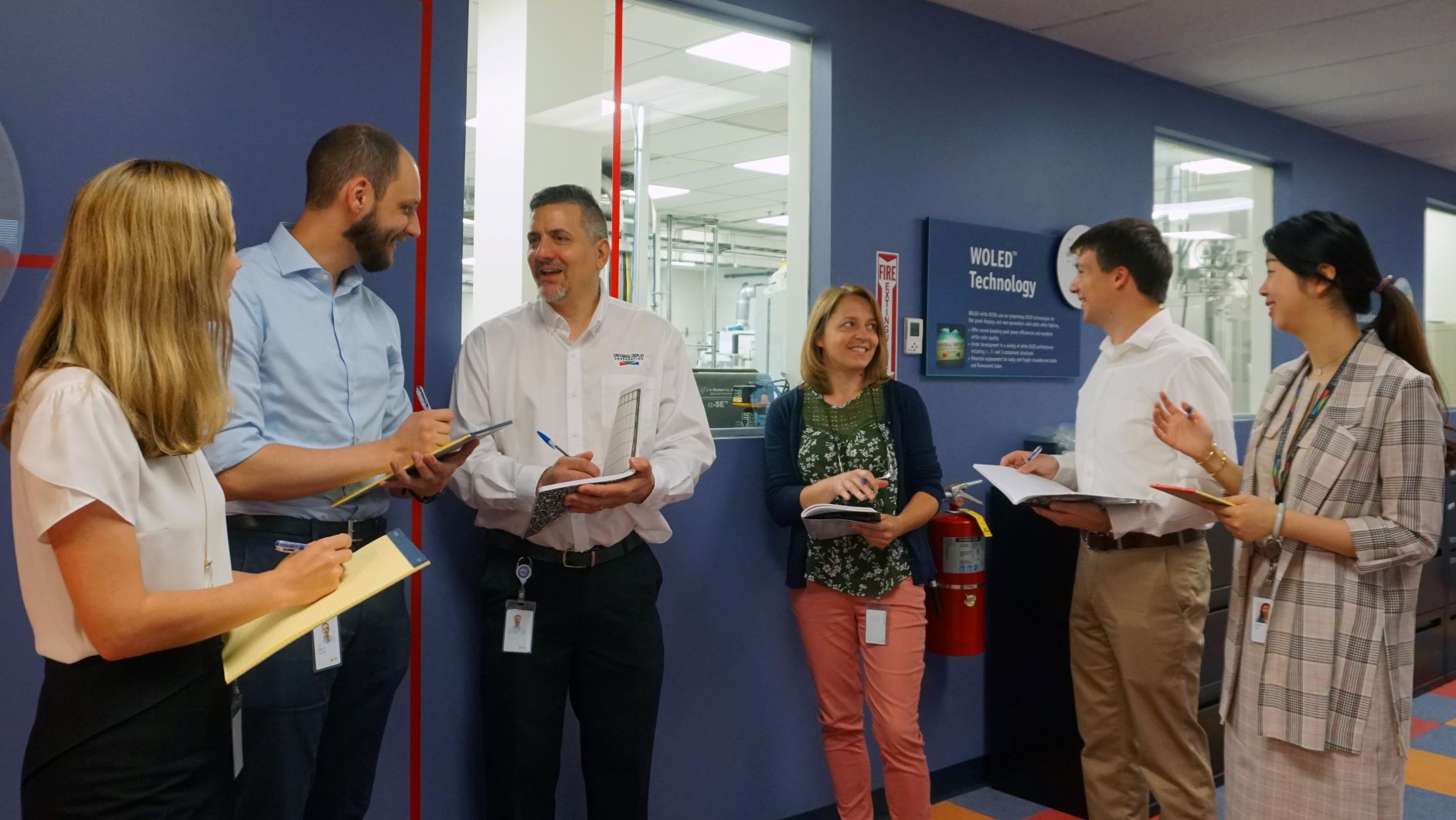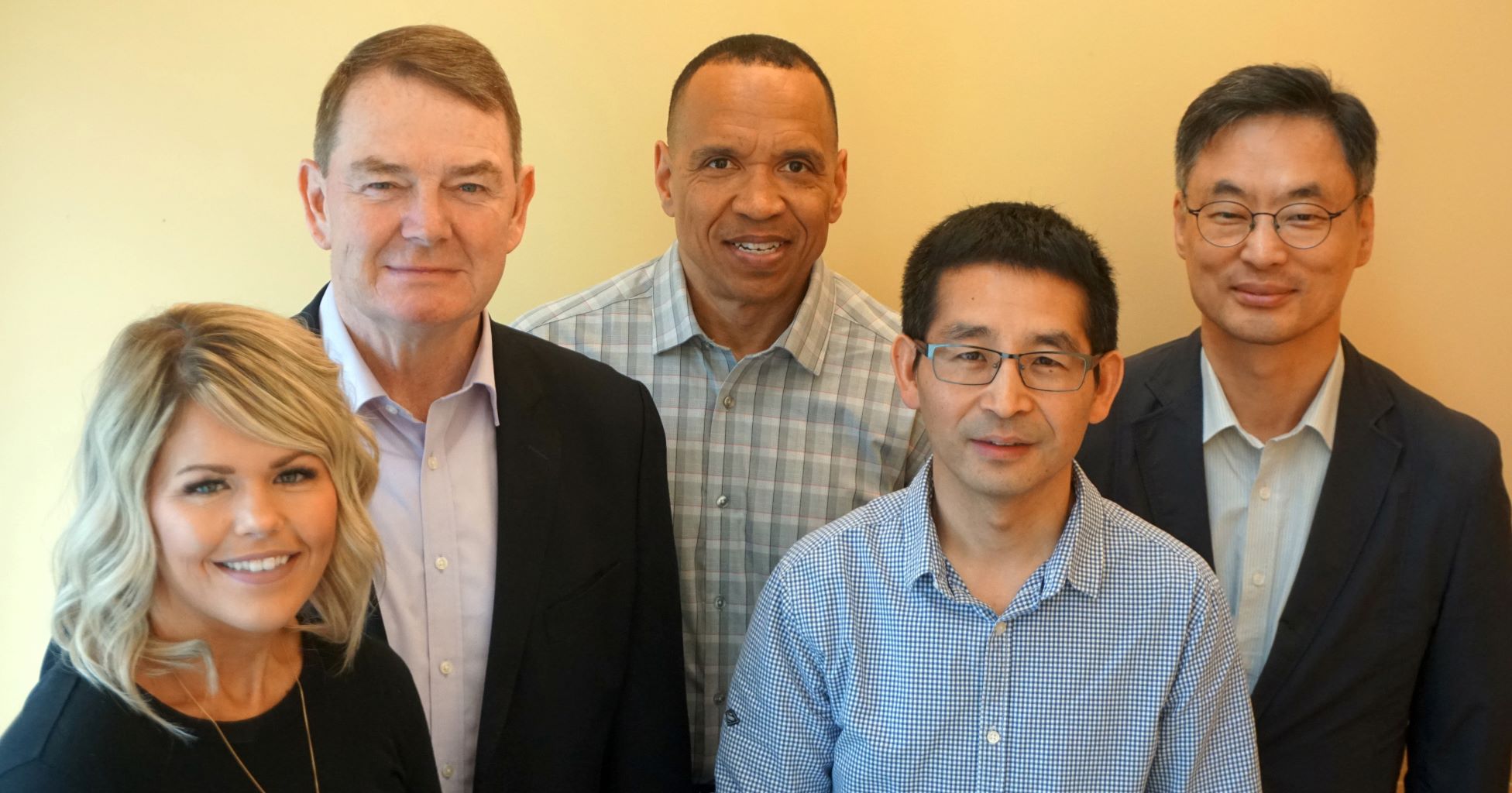 Benefits
Universal Display provides outstanding competitive and comprehensive benefit packages,which may include:

Health Care
Medical / Prescription Drug coverage
Dental Coverage
Health and Dependent Flexible Spending Accounts (FSAs)
Health Reimbursement Account (HRA) – An employer-paid benefit to reimburse a portion of your eligible out-of-pocket medical expenses, such as deductibles, coinsurance, and pharmacy expenses

Financial Benefits
401(k) & Company Match
Bonuses
Employee Stock Purchase Plan (ESPP)

Income Protection Benefits
Company-provided Life Insurance and AD&D
Company-provided Short and Long-Term Disability Insurance

Quality of Life Benefits
Time-off: because everyone needs to recharge, Universal Display's time off includes:
Paid-time off (PTO)
Sick days
Floating holidays
Fixed holidays
Personal-time off
Specific benefit offerings may vary by position, business segment and work location. This information is intended to provide general information about employee benefits and is not intended to serve as any form of contract or plan document providing a legal description of the plans. If there is any discrepancy between the descriptions provided here and the official plan document or insurance contracts, the official plan document or insurance contract will govern. UDC, Inc. reserves the right to modify, amend or terminate any or all of the provisions of these benefits at any time and for any reason. Questions about benefits should be directed to Universal Display Human Resources.